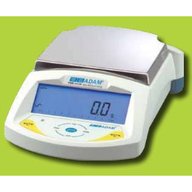 PGW 4502M
PGW 4502M Precision Balance
Details
Adam Equipment's PGW precision balances are designed to deliver the ultimate in speed and accuracy in easy-to use and reliable models. The PGW balance incorporates the very latest generation of software, providing a simple user interface for easy set-up and operation.
Capacity: 4500g
Readability: 0.01g
Pan size: 192mm x 192mm
Weighing units: g, kg, ct
Operating temperature: 15-35 degrees C
Dimensions: 251mm x 358mm x 104mm
Weight: 7.2kg
Availability
Available as New
Please call our sales office or request a quote online for pricing/discount information.